By: Sr. Jovalet Ariho BA
I am Sr. Jovalet Ariho from the Congregation of the Missionary Sisters of the Holy Rosary. A religious Congregation working in Eastern Africa and beyond. I learnt about Shalom-SCCRR from the experience of the Women living in the Informal settlements of Nairobi whose lives had been positively impacted upon by Shalom-SCCRR training workshops on women empowerment. My desire to work with Shalom was stirred then by these stories of women empowered by the programs that Shalom offers to so many women across Eastern Africa.
I was delighted to be given a great opportunity to do my internship in Shalom. This was always my desire. I work at the Mary and Joseph Life Center (MJLC) which is an Empowerment Centre addressing Violence against women and children. The Center is an outreach program of the Shalom Center for Conflict Resolution and Reconciliation (Shalom-SCCRR) (https://shalomconflictcenter.org/). The MJLC pays distinct consideration to all forms of manifest and structural violence such as domestic violence, sexual violence, child and/or forced marriages, sex trafficking, and rape. While trying to address these forms of violence, MJLC provides outreach programs attending to violence against women and children in informal urban settlements around Nairobi. The center provides trainings on conflict transformation skills, post-traumatic stress disorder healing approaches, and other relevant interventions to women and children suffering from violence. The Mary and Joseph Life Center offers to pregnant women and girls, fathers responsible for the pregnancy, and families, who are considering and/or are being coerced to have abortions, other options to have their baby(ies) born. The center also offers educational workshops/seminars that are oriented to help prevent crisis pregnancies and help those already in need with supportive guidance for psychological, spiritual and economic livelihood resilience. Thirdly the center offers counselling, medical support, guidance, and empowerment to women who have had abortions and are seeking assistance for trauma, self-esteem and healing in one form or another.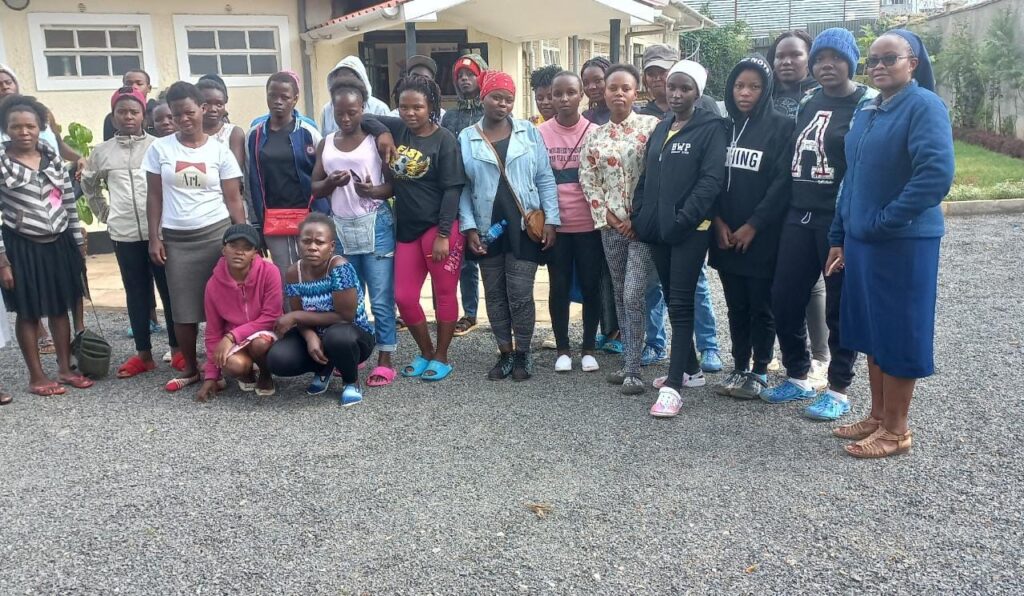 Mary and Joseph life center has presence in most parts of Nairobi informal settlements such as Kawangware, Kabiria, Satelite, Kangemi, Dagoretti, Waithaka, Kibera, Mathare and Kariobangi among others where women suffer extreme poverty, discrimination, gender-based violence, marginalization among others that have hindered their personal transformation and development.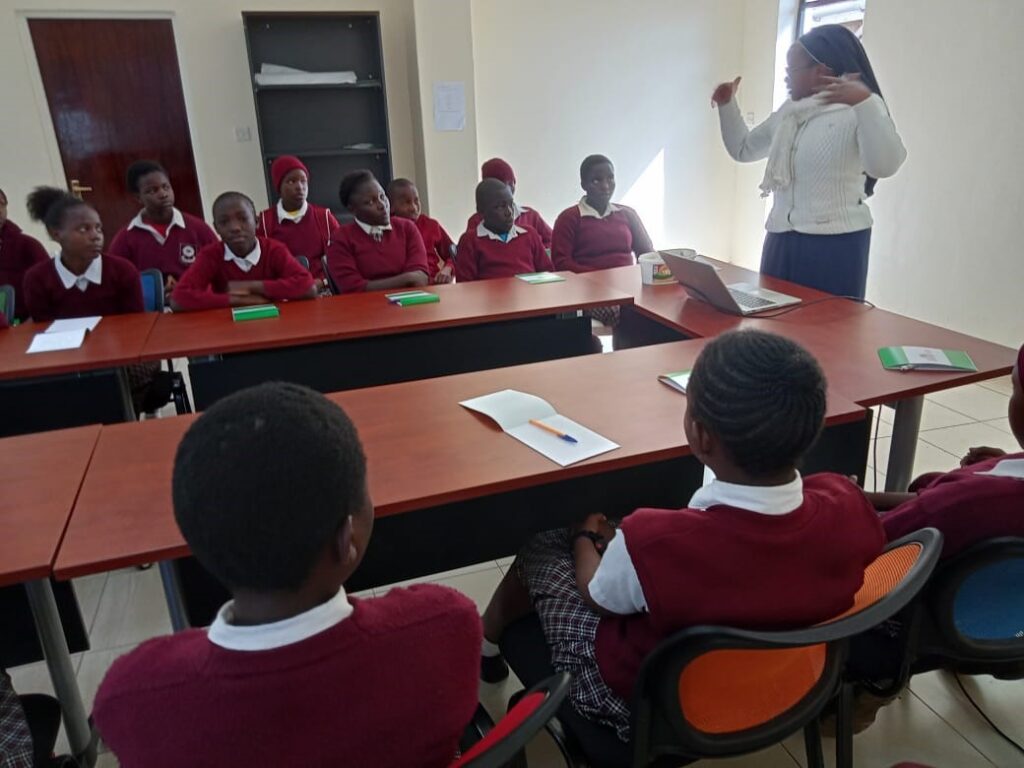 From the time I joined Shalom-SCCRR in October 2022, I have attended several workshops as a trainee and also a trainer sharing knowledge to impart women, youth, and local leaders with analytical skills, women empowerment, conflict transformation and peacebuilding. With these trainings, Shalom-SCCRR has impacted on a lot of people's lives which I am so glad to be part of as a giver and a receiver through the trainings.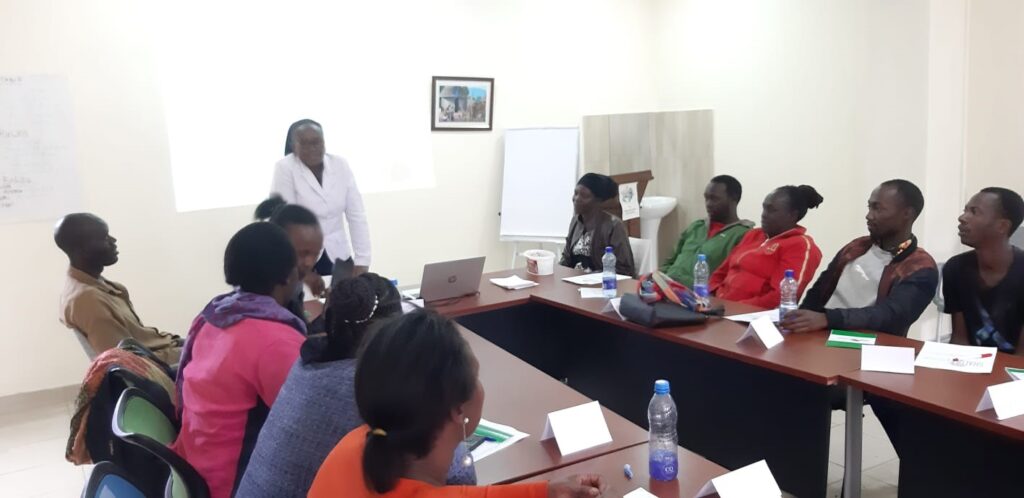 Apart from the women empowerment programs, I have witnessed Mary and Joseph Life Center's dedication to supporting and transforming youth, young fathers, and women who have had challenges relating to gender-based violence, crisis pregnancies and those suffering post-abortion trauma. Furthermore, since my arrival in October 2022, I have experienced a considerable number of women and girls who reconsidered having their babies born as a result of the counselling sessions, free ultra-sound and other programs offered at MJLC, hence a significant number of babies saved from abortion within a period of three months.
Thank you Shalom-SCCRR for this one in a kind opportunity to serve the most vulnerable and marginalized people living in ostracized areas to live a life of dignity and peace. May you continue with the great work. By extension may God's blessing locate all our development partners for their kind support.
Author: Sr. Jovalet Ariho BA (MA Candidate), Missionary Sisters of the Holy Rosary, Shalom-SCCRR In-Training Capacity Program
Relevant Links:
Mary and Joseph Life Center (MJLC): Concept Document.
https://maryandjosephlifecenter.org/mary-and-joseph-life-center-mjlc-concept-document
Mary & Joseph Life Center opens in Nairobi.
https://maryandjosephlifecenter.org/kenya-mary-joseph-life-center-opens-in-nairobi/
2022 Shalom-SCCRR – Mary and Joseph Life Center (MJLC) Achievements.
https://maryandjosephlifecenter.org/2022-shalom-sccrr-mary-and-joseph-life-center-mjlc-achievements/
The Mary and Joseph Life Center (MJLC): See our First Video.
An Informal Video of the Mary and Joseph Life Center (MJLC) Team in the Informal Urban Settlements where we work.